Role of Brokers Post RERA & Evolving Market Conditions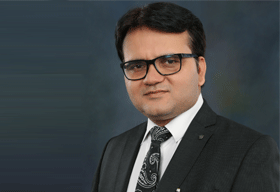 With the rapid changes in technology, in consumer expectations the role of the broker is more challenging, especially with technology increasingly dis-intermediating the middle-man across different industries. For a home-seeker, buying a home not only requires a substantial financial investment, but is also a high involvement decision. To add to this, are the worries of future appreciation potential, expected rental yields and any hidden aspects of the property which are not known to a layman consumer. These are best addressed by an 'expert' who can give credible advice and bring in 'assurance' and comfort while making the transaction. While consumers do extensive research, they rely heavily on agents to advise them before transacting. A good agent, armed with hyper local knowledge, is able to offer sound advice that is in the interest of the buyer.
The brokers' forte is his ability to act as matchmaker and his ability to give credible advice. That, no one will be able to take away from the broker. In the real estate business, there will always be the need for credible advice, and for matchmaking services. If we look at the stock-broking business for instance - while technology has made information accessible, there is still a premium associated with credible advice from the stock-brokers and from HNI advisors. No matter how much technology evolves, there's likely to always remain the need for a personal touch, for the comfort and
confidence that an expert provides, for the persuasion skills that a smart negotiator brings on-board. Brokers who equip themselves with these skills will thrive in the new world.
Brokers need to be aware that their role is likely to evolve and they must evolve accordingly. The new world is a knowledge-driven world. Brokers who are seen to offer credible advice and have hyper-local market knowledge; brokers who are excellent matchmakers will be much sought after. Such brokers would not fear technology, in fact they will thrive on it. Smart brokers preparing for the future would seek certifications upgrade their social or online presence, build on their hyper-local knowledge; use CRM tools and build their presence on portals. Such a professionalization will add credibility and improved perception to this large industry.
There's a huge disconnect between what real estate brokers think about when it comes to real estate and what consumers' expectations are, as today's consumers buy lifestyle and experience
Unfortunately, many real estate brokerages and agents have not managed to keep up with this change. There's a huge disconnect between what real estate brokers think about when it comes to real estate and what consumers' expectations are, as today's consumers buy lifestyle and experience.
Real estate brands traditionally focused on concepts such as 'top producers' and being No.1 in a market. But consumers- particularly those from generations X and Y-don't care much about those things anymore. Younger consumers came of age during the housing boom and bust, and while they're still interested in and enthusiastic about home ownership, they want someone who will be a knowledgeable, trusted advisor in their real estate transaction. This means they're searching for someone who will look out for their best interests, not efficiently move them through the sales funnel.
The approaches are also evolving which include physically smaller offices (or no office at all), an emphasis on service to consumers, and leveraging lots of 'free' or very inexpensive marketing tools and techniques such as social networking, blogs, and search-engine optimization (SEO). Based on these changing dynamics, next-generation brokerages should change in the following categories to meet the needs of current consumers:
• Operations:
Should be paperless whenever and wherever possible; training should be created and delivered with the on-the-go associate in mind.
• Tools:
Leverage private and public social networks, virtual meeting platforms, and tablets that allow agents to connect and collaborate.
• Culture:
Leverage new techniques and technologies to facilitate networking and sharing of information.
• Branding:
Work on creating a brand by specifically making the values of the company stand out.
• Marketing:
Use new platforms and mediums to market themselves and the products they market like videos & blogs through Facebook, Twitter, Instagram and other social media platforms..